As an authorized Gold Key Builder or an installation provider, let us provide the home construction
product that gets you from plan to final walk through in less time, and with a larger bottom line.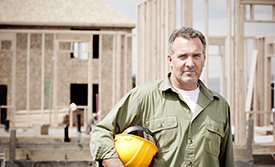 Custom home builders are operating in a new business environment today. Time equals risk… weather, shortage of quality subcontractors, and poor quality materials can add to delays that have a direct impact on your bottom-line! Modular construction is the modern method to increase labor productivity, improve quality, and that can meet today's rigorous energy requirements that are difficult to meet with onsite construction. Express Modular's focus is to provide you with more revenue producing opportunities adapting the project management skills you already have while reducing your dependency on outside resources.
We Provide the Support You Need
You can work with Express Modular as a site contractor for home completion or you can provide our homes as an authorized
Gold Key Builder
for additional revenue. Using the skills and expertise that you and your company team already have you can:
Subcontract with our customers for site preparation and onsite completion.
Became an authorized Gold Key Builder for modular additions (in-law suites, second story additions, senior/disabled cottages) and complete projects in less than half the time.
Become an authorized Gold Key Builder to use modular construction as a low-risk approach to enter the lucrative custom home builder market.
Use modular construction to get large, luxury custom homes under roof in weeks and use your team and skills to complete the millwork, kitchen, and exteriors that put your signature on your top end homes!
Express Modular is there to support your success every step of the way as you integrate a new and profitable building method into your company's toolbox!